Recently, a student and I had a discussion about DMX and the illuminati.

I later discovered that DMX was performing at an event I was attending.

The organizers must have desired an artist whose career was "dead" to headline the Zombie Pub Crawl.

Oddly, I was excited to see this hard-core rapper. One would have thought I was DMX's biggest fan, hands in the air "like I just don't care," singing "y'all can suck my dick."
But, DMX disappointed a lot of folks.

Many were ready to tell DMX to suck their undead dicks for showing up 90 minutes late and performing only a 30 minute set.
Fuck DMX – that washed –up drug addict.
The above is a sampling of hundreds of irate comments from the zpc stream.

Yes --someone asked, "Who does he think he is?"

I would reply with another question, "Who do you think he is?

He's mother fucking DMX; he's not exactly the most upstanding citizen in the world.

Are you not aware of his reputation?"
Here's a quick lesson: DMX was charged with animal cruelty, disorderly conduct, and possession, after officers found a loaded pistol, 13 pit bulls, and six crack pipes in his home.

Later, he was arrested for stealing a vehicle, and identifying himself as an FBI agent.
So, really, you're surprised?
DMX lacked proper manners on stage; there's another shocker.

He announced, "Boy – you all a bunch of ugly mother fuckers.

I wouldn't fuck her, I wouldn't fuck her, oooh … I definitely wouldn't fuck you girl."

In his defense, we were all dressed like zombies so it probably would have been fucked up if he did have a hard-on.
I pulled my friends closer to the stage.

"C'mon, guys," I yelled, "Let's get up in there! DMX wants to see me!"

At that point in the evening, I fully believed this with all my heart.
Then someone in the crowd threw something on stage.

To this, DMX stated, "Another one of you fuckers wants to throw something and I'm gonna come down there and kick your ass, faggot."

My friend and I looked at one another, shaking our heads in disapproval of this homophobic slur.
His performance soon ended, but my time with DMX was not over.

"I gotta go talk to DMX," I announced to my friend.

"No, no, you don't," she adamantly tried to convince me otherwise.

I snuck past the gates and approached the back of the stage.

A large security guard stopped me and told me to turn around.

I told him DMX wanted to talk to me.

I was so sincere in this and honestly believed what I was saying.
DMX made his way off the stage, and I winked and pointed at him, "Hey, DMX, you wanna see me, right?"
The guard was shaking his head negatively and trying to push me back, but DMX said, "Get on over here honey."

I don't know why this made me immensely happy, but I beamed and bounced over in my red tutu, visible black panties, and "Zombie Bitch from Hell" tee.

This apparel probably helped because truth is I have an ass that is quite popular with the African American male community.
So, DMX invited me over and embraced me in a warm hug.
"Hey DMX," I said, "I gotta tell you why we need to talk.

See, I lost my teaching job due to fucking Scott Walker."
"Scott Walker? Who's Scott Walker?" DMX questioned.

I know you're wildly surprised that DMX is not educated enough in politics to recognize this name.
One of the security guards answered, "He's the governor of Wisconsin.

He's an ass."
I gave that guy a high-five, and continued, "Yeah, he's the governor, but he didn't even graduate from college."
"Dude didn't graduate from college and he wants to run a state?" questioned DMX in genuine disbelief and disgust.
"He is running it," I replied, "He even won a recall election."
"Well, that shit ain't right," DMX said, shaking his head.

I had underestimated DMX, judging him on his reputation, but even DMX knew that education should be valued.
"Anyway, we're gonna get off track here, DMX," I continued, "So, you see, because I lost my job I work part-time now as a para and my new students told me you never committed any of those crimes you've been convicted of, and the illuminati is framing you."
Fuck. I have big balls.

Also – what is wrong with me?
"Oh, I don't know nothing about no illuminati.

I don't want to talk about no illuminati."
I did, so

I went on to tell DMX everything I had recently learned. He endured this for a while, and then interrupted, "You want a hug, sweetie?

You a sweet girl."

He gave me another big hug, and kissed me on the cheek.
Then, DMX asked me if I loved the Lord.

I said I surely do.

He showed me the "Jesus Saves" tattoo on his wrist.

Then I got to it – the reason I felt most compelled to talk to DMX .

"This brings me to the point I wanted to make.

I need to tell you one more thing. You're telling me you love Jesus, and Jesus wants you to love everyone, and we shouldn't judge others, so it's not cool to use the word 'faggot.'"
"Well, see, now you judging me!" he said, his voice slightly rising in anger.

"I don't mean 'faggot' like you gay; I mean 'faggot' like you an asshole.

You know? I got no problem with the gays! I got an uncle that's straight gay!"
After this, there was more hugging before I returned to my friends.

I got high-fives from everyone we met as my friend bragged about my exchange with DMX, but the police officer we spoke with asked, "Why did you talk to that dude? He's an egotistical prick."

Again, he's mother fucking DMX.

What did you expect?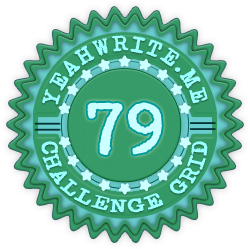 Resources: http://crime.about.com/od/famousdiduno/ig/mugshots_rap_hip_rb/DMX-Mugshot.htm