Author's Precaution: This post discusses sensitive material, and may contain triggers. The author respects your choice to avoid this post, but would encourage you to read and share as a means of ending the stigma and misunderstanding surrounding mental illness. Thanks!
"Mrs. Ryan, come here!" a young male requested. "Look at this!" he then demanded, and turned his computer screen to show me an image of a slim white wrist that had obviously been cut by a razor blade.
This image, undoubtedly disturbing to view, was prominently posted on a young woman's facebook page, as though the injury were a point of great pride. To seemingly boast about self-injurious behavior is a trend I understand only as a cry for help. The student who shared this image could not comprehend the act itself. "God, that's just gross! Why would anyone do that to themselves?"
Many individuals may wonder this as well, and would likely be alarmed by the high prevalence of such dangerous behavior. According to Mental Health America, an estimated two million people in the U.S. injure themselves in some way, with rates highest for adolescent females. While cutting is the most common method of non-suicidal self-injury (NSSI), other behaviors include burning, punching, and drinking something harmful.
You are not alone.
Let love speak louder than self-doubt.
In recent years, I have observed many students treating SIB (self-injurious behavior) as a comical issue, rather than the complicated illness it genuinely is. I have far too often heard the sarcastic jokes like, "Oh no! I'm so sad now. I think I'm going to go home, listen to My Chemical Romance, and cut myself. Woe is me."
Certainly, self-harm is far from amusing, and is an issue that should be addressed with a sincere attempt at understanding. Therefore, when the student inquired "Why would anyone do that?" I didn't shrug or act sickened. Rather, I provided him with my honest reply.
The truth is that SIB is a complicated illness that is challenging to understand, even for those individuals who perform such acts.

Without a doubt, SIB is an undesirable behavior.

However, it's most frequently a symptom of a very valid mental illness.

Self-harm can be a symptom of a many major psychiatric illnesses, including anxiety disorder, major depressive disorder, bipolar disorder, and borderline personality disorder.
The "rationale" behind such behavior can be varied, but is most often related to either punishment or control.

Imagine that you suffer from bipolar disorder.

You feel like a disappointment to your friends and family.

You can't seem to do anything right, and thus carry strong feelings of worthlessness and inadequacy.

In short, you believe yourself to be a "fuck-up."

In your mind, then, you deserve to be punished for your shitty, pathetic existence and cutting creates the pain you must suffer as penance for your perceived failures.
In that same scenario, because you suffer from manic-depression, your mood often swings violently between elation and deep depression.

You rush between assurance and anger – contentment and chaos – happiness and hopelessness.

This whirlwind of emotions leaves you feeling restless and unrestrained.

You hate feeling irrationally irritable, or weepy and woeful without cause.

You don't want any of this; you just want calm and control. In the seconds or minutes you run the razor blade across your soft, fleshy skin, you are fully responsible for the pain you're feeling and that kind of discipline is decidedly desirable.
Upon presenting this information and these scenarios to the inquiring student he then asked just one more question: "Have you ever cut yourself?"
I had, so I knew why someone would all too well.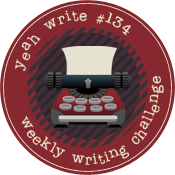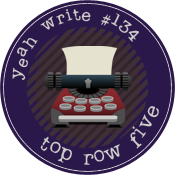 There were times in my life when my emotions were so out of control that I believed cutting was the only answer.

I was wrong, and there are far better means of coping.

If someone you know self-harms, please seek help.